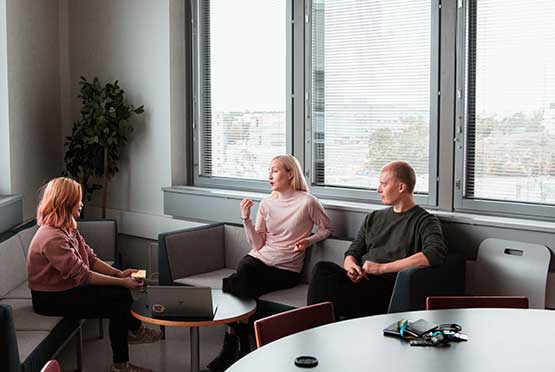 Overcoming grief becomes easier together.
You're invited to join us for free grief counseling.
Grief is a natural part of the process of coping with loss. There is no one way to grieve, and many of us need help to get through this difficult time. Calumet Park understands grief recovery may be challenging, which is why we offer personal grief counseling services at no cost to our families.
**Please note we take COVID-19 and your safety seriously. We will practice social distancing and all other suggestions from the CDC to ensure safe gatherings.
Please join us in-person, or conveniently online.
Grief is a journey, not something we simply overcome.
We will take the journey with you. Our sessions helped many adjust to life after a loss. We take this honor seriously and conduct each meeting with a licensed psychologist and certified grief therapist so your experience is meaningful and oriented towards your advancement. Please RSVP below to receive meeting information.
Thoughts for grieving children.
It's hard to explain loss to children. These resources
may help.
New experiences are difficult to put into words, but the right words mixed with tenderness and compassion could make all the difference. These authors do well at communicating thoughtful messages to impressionable young minds.
Grief is the healing process that helps us deal with the loss of a loved-one. Grief does not have a clear beginning or clear end to it. Rather, it is a reflection of feelings surrounding the loss. Grief will ebb and flow throughout our life after a loss. We don't get over the loss of someone, but we learn to live with that loss. We also will eventually remember and honor our loved one without feeling pain. We will grieve as long as we need to.
Bereavement support groups are very helpful. Many times when you are in the middle of your grief, you may feel that the world has moved on. Support groups provide you with a safe place to talk about your loss and experience your feelings with others who are also experiencing similar feelings. You can find a local bereavement group that is facilitated by your local hospital, hospice, counseling center and/or place of worship.
Yes, it is completely normal not to feel 'OK'. You are a human that feels the weight of losing someone you loved and expressing a natural response. You don't need deny your feelings, nor suppress them, but do find comfort in those who remain and work towards healing.
Receive updates and special offers from CPC.