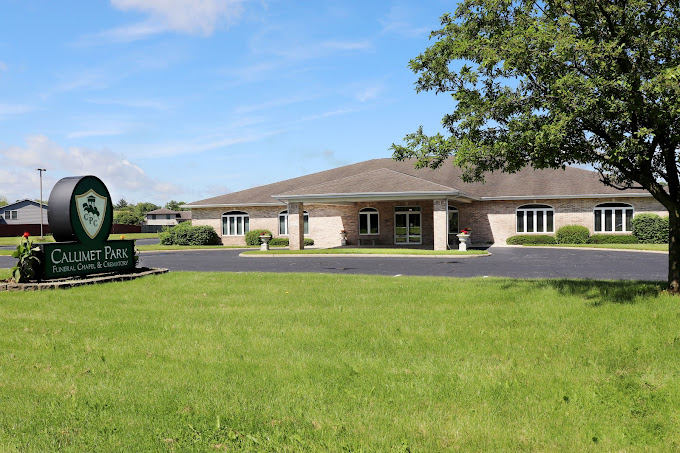 Celebrating Lives Well Lived.
We understand that saying goodbye to a loved one is never easy. That's why we take a personalized approach to every service we provide, ensuring that every detail reflects the individuality of the life being celebrated. From traditional funeral services to modern celebrations of life, we work closely with each family to create a meaningful and memorable tribute to their loved one's life and legacy.
At Calumet Park – Hobart/Portage, we believe that a legacy should endure long after the service is over. That's why we offer a range of resources and support to help families preserve their loved one's memory for generations to come.
Virtually tour our facility conveniently from anywhere.
Whether you're a potential client or simply someone interested in learning more about our facility and the role it has played in our community, our virtual tour is the perfect way to experience our space from anywhere in the world. Our location features a spacious chapel and a banquet style flex space to accommodate various needs for gathering comfortably before or after the memorial service.
For those needing additional assistance, our location is wheelchair friendly and all guests may move about easily. For questions about our facility or the services we provide, please call us at (219) 940-3791.
Proudly ranked 5.0 on Google

Samantha Buza
Never did I think I would be writing a review about a funeral service, but I couldn't let our experience go unnoticed. Kevin, thank you! Truly from the bottom of what's left of my heart, thank you. You where extremely patient, attentive, and kind. Very professional, but also didn't make me feel pressured or uncomfortable. I appreciate your attention to detail, listening to everything, and going above and beyond to make sure my family & I where taken care of. The care you took with my husband was very appreciated. I don't really know how to word it, but I left there not fearing leaving my husband in your care. You even took work home with you to accommodate his service, please thank your wife again for helping with the picture for me! This is long for a review, but I didn't know how else to share my gratitude again. I'd like to think you treated us with special care, but I'm sure you treat everyone you meet, with the best care. Thank you so much from my family & I.
Meaningful services for meaningful people.
Funeral planning is a beautiful opportunity to honor the life and legacy of someone you love in a meaningful and personalized way. It's a chance to celebrate the unique qualities that made them special, and to create a lasting tribute that reflects their personality, passions, and achievements.
We offer a range of options that can be tailored to your preferences, beliefs, and cultural traditions. Whether you choose a traditional funeral service, a personalized celebration of life, or a simple memorial ceremony, our experienced staff is here to guide you through every step of the process and to ensure that your beloved's wishes are honored.
Calumet Park is unique in that our same team can assist with the planning, services, burial or cremation, and provide any other services your loved ones may need. Your beloved will never have to leave our care.
Our funeral packages are customizable and and we also offer specialized packages for veterans as a continual effort to show our appreciation for their sacrifice. Please feel welcome to contact any of our funeral directors if you have questions or would like to customize a service for your loved one.
Proudly serving the Hobart / Portage community since 1990.
You can schedule a meeting or freely stop by our facility anytime
Monday – Friday from 9:00 AM to 3:30 PM.
Address: 370 N. County Line Road, Hobart, IN 46342
Phone: (219) 940-3791| Fax: (219) 940-9794
Check out our other locations:
Click on any location below to learn more: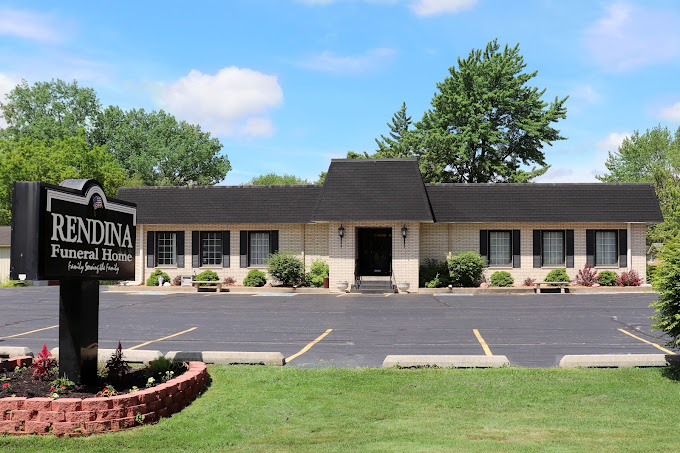 Rendina Funeral Home - Gary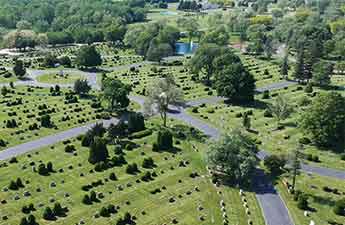 Calumet Park Cemetery - Merrillville
Receive updates and special offers from CPC.