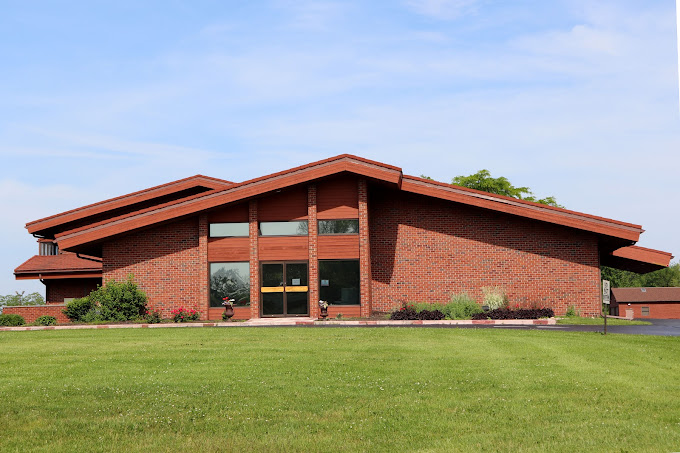 Celebrating Lives, Honoring Legacies
Our team at Merrillville Funeral Chapel understands the importance of saying goodbye to loved ones in a meaningful way. Since 1990, we have been dedicated to providing compassionate funeral services to families in our community.
Our experienced staff is here to guide you through every step of the funeral planning process, from selecting a casket or urn to arranging a personalized ceremony that honors your loved one's life and legacy. We offer a range of services, including traditional funeral services, cremation services, and memorial services, and we can accommodate any cultural or religious traditions.
Virtually tour our newly re-modeled facility
conveniently from anywhere.
We are excited to take you on an immersive journey through our newly re-modeled facility from the comfort of your own computer. As you explore our Merrillville location, you'll see that we strive to create an environment that fosters comfort and warmth.
Our funeral chapel consists of three chapels, a lobby, and dining area to properly accommodate your needs. We are located less than a mile from Calumet Park Cemetery and can arrange for processions in any of our Lincoln hearse or Harley Hearse, as desired. Our team is standing by to help with any questions about our services or facility at (219) 736-5840.
Proudly ranked 4.9 on Google
Meaningful services for meaningful people.
Funeral planning is a beautiful opportunity to honor the life and legacy of someone you love in a meaningful and personalized way. It's a chance to celebrate the unique qualities that made them special, and to create a lasting tribute that reflects their personality, passions, and achievements.
We offer a range of options that can be tailored to your preferences, beliefs, and cultural traditions. Whether you choose a traditional funeral service, a personalized celebration of life, or a simple memorial ceremony, our experienced staff is here to guide you through every step of the process and to ensure that your beloved's wishes are honored.
Calumet Park is unique in that our same team can assist with the planning, services, burial or cremation, and provide any other services your loved ones may need. Your beloved will never have to leave our care.
Our funeral packages are customizable and and we also offer specialized packages for veterans as a continual effort to show our appreciation for their sacrifice. Please feel welcome to contact any of our funeral directors if you have questions or would like to customize a service for your loved one.
Conveniently located off of Route 30.
You can schedule a meeting or freely stop by our facility anytime
Monday – Friday from 9:00 AM to 3:30 PM.
Address: 7535 W Taft St, Merrillville, IN 46410
Phone: (219) 736-5840 | Fax: (219) 685-5128 
Check out our other locations:
Click on any location below to learn more:
Receive updates and special offers from CPC.