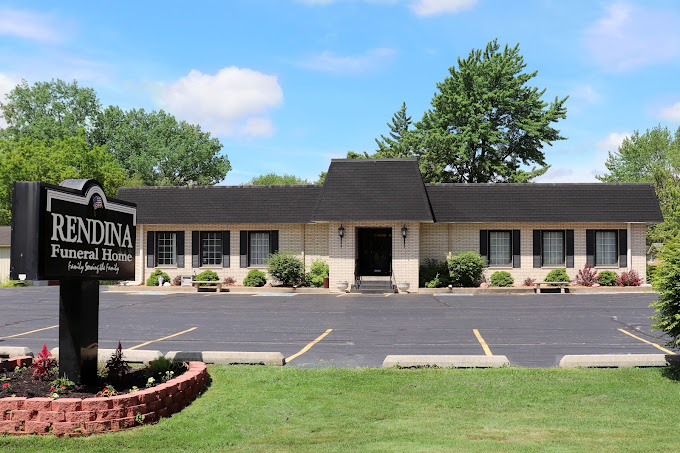 The Rendina Legacy Lives On
In 2014, Rendina Funeral Home partnered with Calumet Park Cemetery in an effort to offer seamless service for families that love the Rendina family and would like Calumet Park to be the final resting place for their loved ones. To this day, the adoption of Rendina into the Calumet Park family continues to operate efficiently and with much care for the families served during their time of need.
Families currently enjoy the make-over of the premises, and extension of the Rendina legacy 'treat every grieving familiy as though they are our own family'.
Virtually tour our re-modeled facility
conveniently from anywhere.
Our historic facility has been a fixture in the community for over 70 years, and we are proud to have preserved its timeless beauty and heritage for future generations. As you take the virtual tour, you will see firsthand how we have blended the old-world charm of our facility with modern amenities and technology to create a truly unique and comfortable experience for every guest.
We've worked thoughtfully to preserve the rich details that honor our history, while create a comfortable and homelike environment for our families. If you have any questions about our facilities or services, please call us at (219) 980-1141.
Proudly ranked 4.7 on Google

mfalgier
It was a wonderful experience to work with Michelle H at Rendina. Everything is taken care of. She goes above and beyond and gets things done before you can think about it. Funeral home is spacious, and prices are very manageable. Everything is so customized to what you need. Michelle feels much more like a friend than a funeral director. I half expect her to pop up at our next family picnic.
Meaningful services for meaningful people.
Funeral planning is a beautiful opportunity to honor the life and legacy of someone you love in a meaningful and personalized way. It's a chance to celebrate the unique qualities that made them special, and to create a lasting tribute that reflects their personality, passions, and achievements.
We offer a range of options that can be tailored to your preferences, beliefs, and cultural traditions. Whether you choose a traditional funeral service, a personalized celebration of life, or a simple memorial ceremony, our experienced staff is here to guide you through every step of the process and to ensure that your beloved's wishes are honored.
Calumet Park is unique in that our same team can assist with the planning, services, burial or cremation, and provide any other services your loved ones may need. Your beloved will never have to leave our care.
Our funeral packages are customizable and and we also offer specialized packages for veterans as a continual effort to show our appreciation for their sacrifice. Please feel welcome to contact any of our funeral directors if you have questions or would like to customize a service for your loved one.
Serving families across Northwest Indiana since 1900.
You can schedule a meeting or freely stop by our facility anytime
Monday – Friday from 9:00 AM to 3:30 PM.
Address: 5100 Cleveland Street, Gary, IN 46408
Phone: (219) 980-1141 | Fax: (219) 980-1142
Check out our other locations:
Click on any location below to learn more: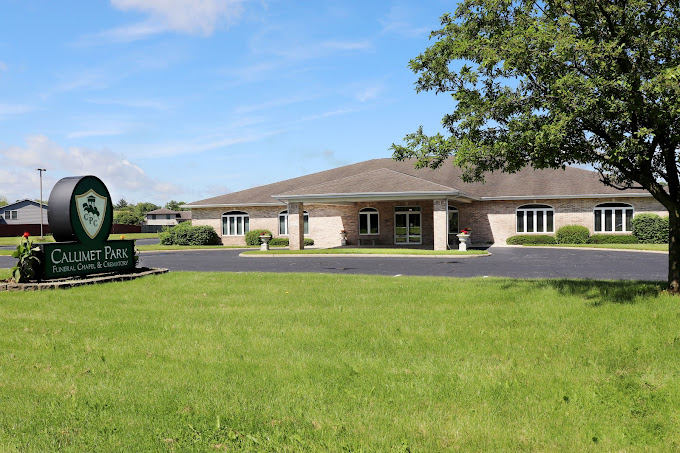 Calumet Park Funeral Chapel and Crematory - Hobart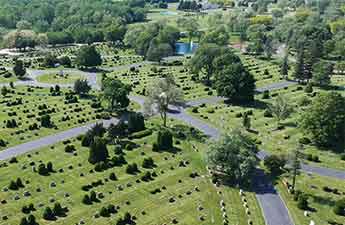 Calumet Park Cemetery - Merrillville
Receive updates and special offers from CPC.